I was lucky enough to get a sample of a new cannabis strain to review, and I wanted to share this one with you guys first!
Here are my thoughts on Super Orange Glue which is a cross of Gorilla Glue #4 and Orange Diesel V3 bred by Lady Sativa Genetics in the UK.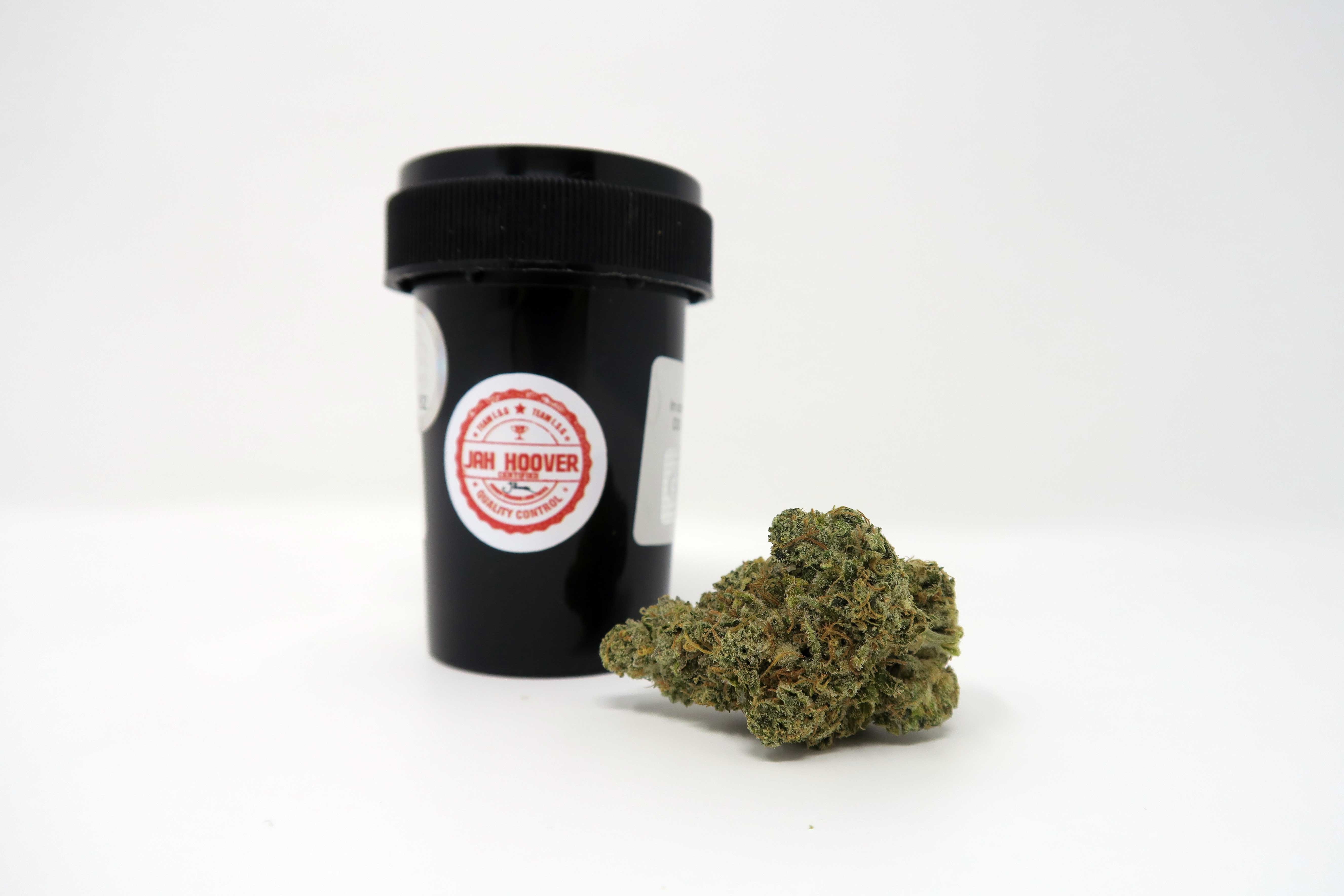 As always I'll be covering appearance, smell, taste and effects of this cannabis strain sample:
Super Orange Glue
Appearance
This sample has excellent presentation, and I am finding it hard to fault it. The shape is really interesting – the sample is a dense nugget which has been trimmed so well I can't actually see where the leaves were.
The colouration is a light green, with the pistils varying from a yellow to vibrant orange (the latter reminding me more of the ODV3).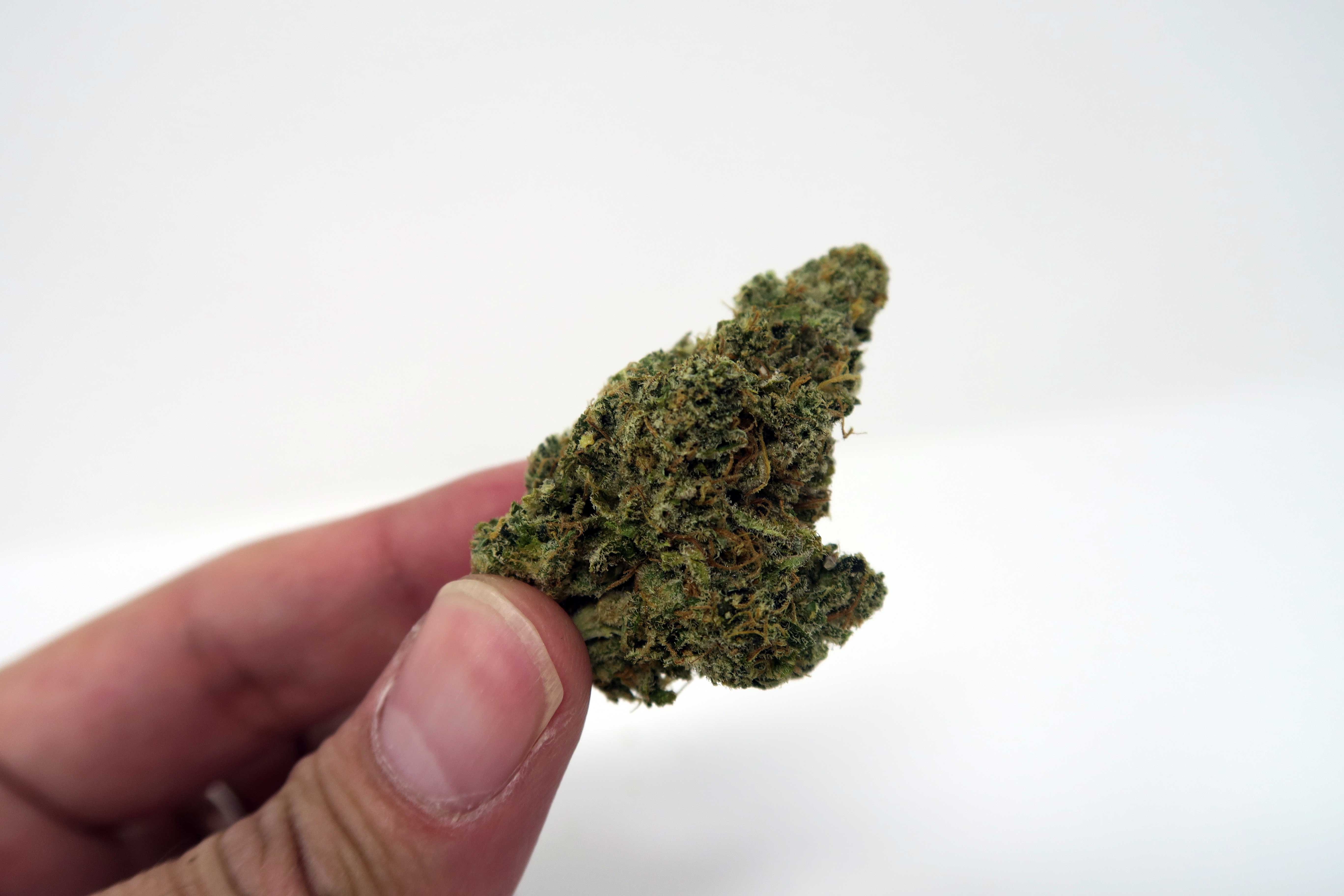 Smell
Super Orange Glue seems to capture hints of orange which manifest themselves as a tangy citrus smell.
When I ground up this sample I found it started smelling a bit more like Gorilla Glue 4, which I'd sampled recently grown by Kush Family Collective.
Taste
Because of the size of this sample I was able to enjoy it through a bong, a vaporiser and also through my Green Spiral pipe. This allowed me to get a good indication of the flavour.
I'm impressed with the flavour of the Super Orange Glue, although I feel it lends itself more to it's GG parenthood. However, the under/aftertaste of orange/ODV3 is also lovely!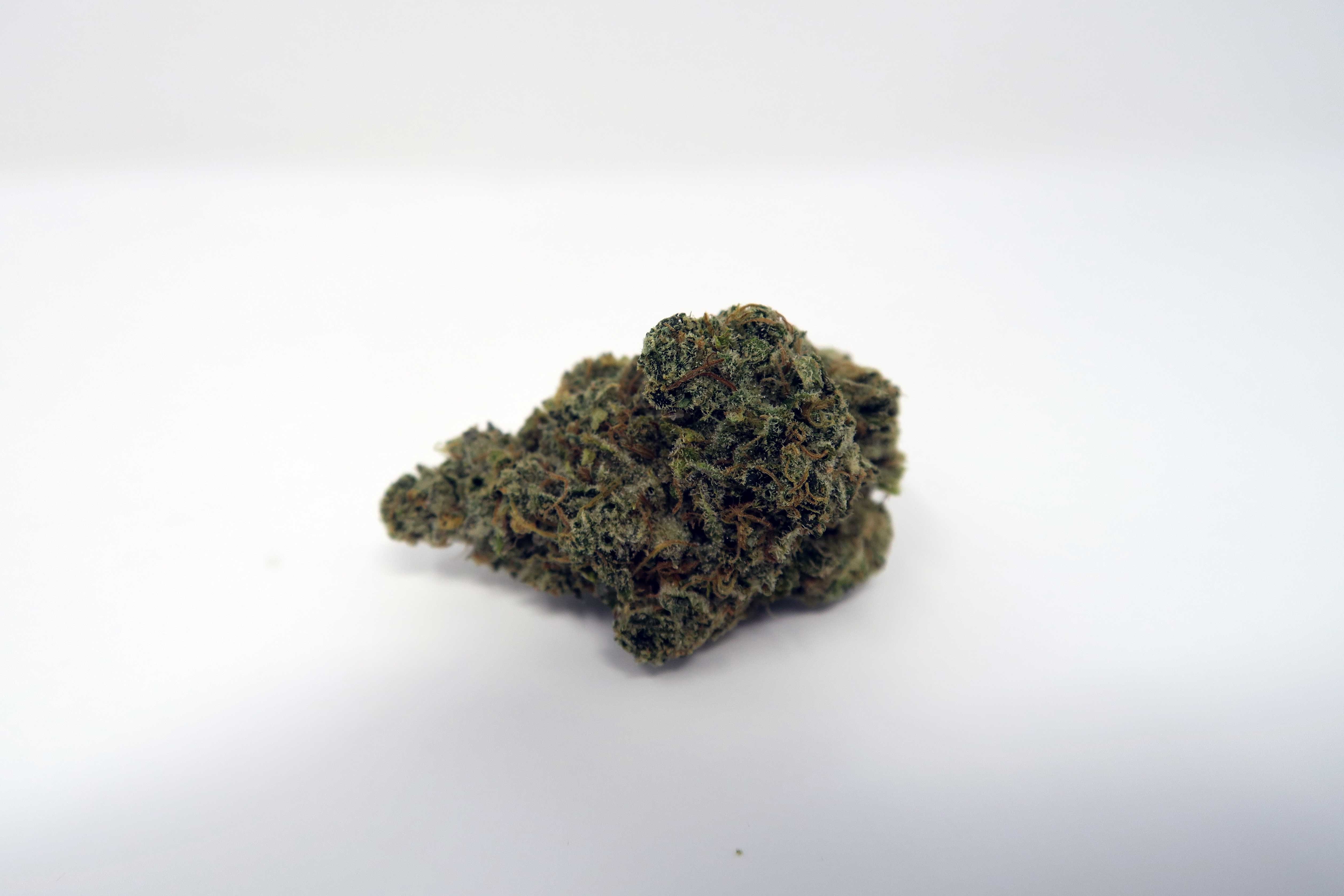 Effects
It's hard for me to accurately pinpoint all of the effects of this strain, as the Super Orange Glue is such a spangler.
One thing I can say with some degree of certainty is that the THC levels in this sample were high, and after consuming I quickly began to feel them.
Feelings of happiness – this one made me laugh, and relaxation are the most apparent when consuming this strain – I'd put it on the hybrid side as it didn't come with a cerebral intensity that I remember clearly from the Orange Diesel V3.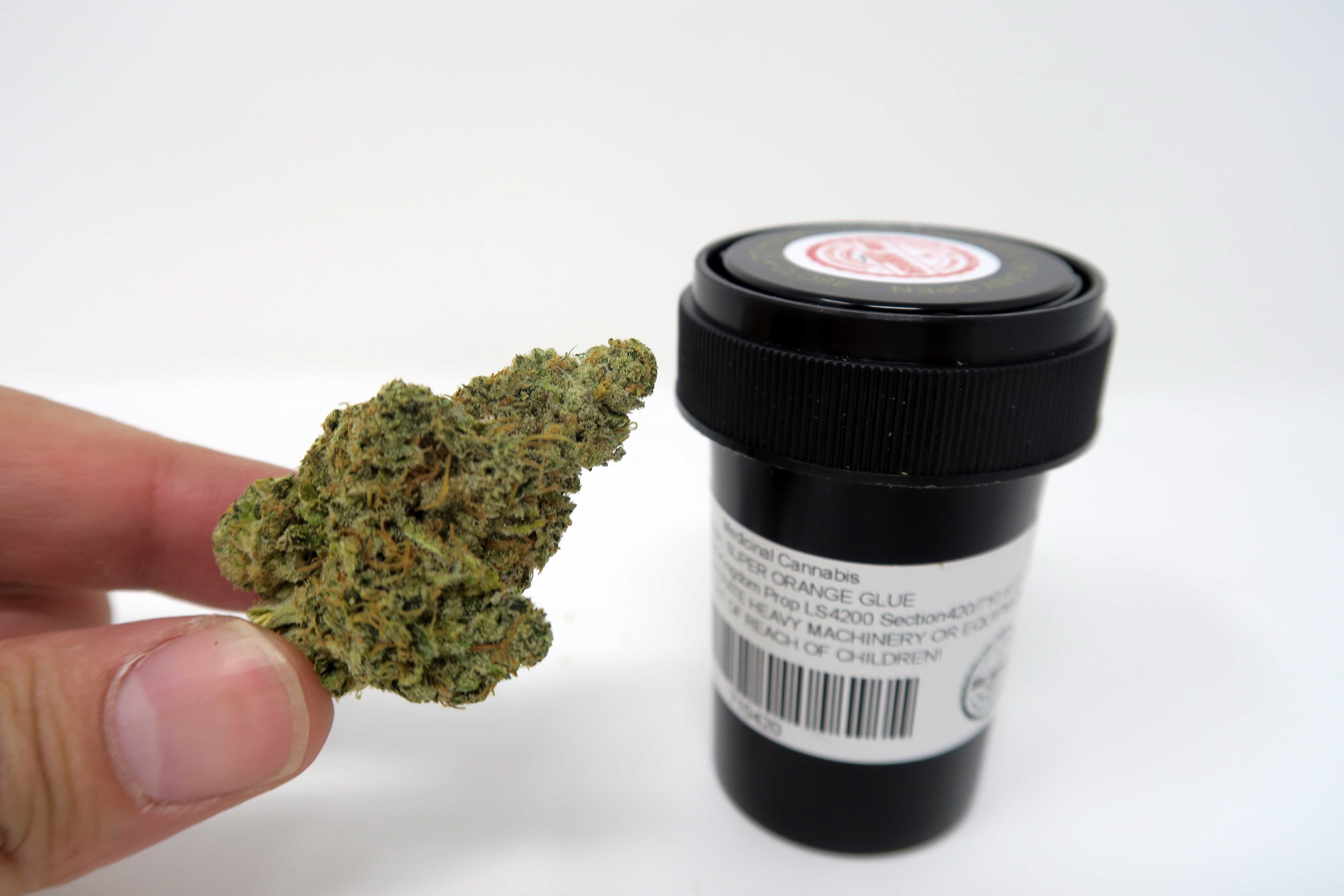 Overall
In conclusion, Super Orange Glue is a strain which I'd love to sample again soon. The effects of this one are fantastic, and both the genetics and the grow have been done really well.
This gets high marks from me!
I'll be releasing a video review of Super Orange Glue to my youtube channel shortly, if you want to watch me getting really baked and consuming it in a few different ways while talking about the above in a bit more detail!
As always, I value your feedback and would love to know what you think of this strain or of the review! Is there anything else you'd like to know?
I'll also be posting up an edited version of this review over on ISMOKE Magazine later on. That's our cannabis website, where you can find plenty more articles and reviews like this if you're interested!